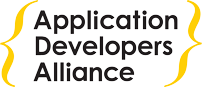 App Dev Alliance
Overview
The Developers Alliance is the world's leading advocate for software developers and the companies invested in their success. Alliance members include industry leaders in consumer, enterprise, industrial, and emerging software development, and a global network of more than 75,000 developers. Our Mission is to advocate on behalf of developers, support the industry's continued growth, and promote innovation. Find out more and join the App Developer Alliance today: http://www.appdevelopersalliance.org/
Past Events
Getting Started with AWS Mobile Hub

Join this session and learn how AWS Mobile Hub enables you to quickly and easily add mobile features to your app, including user authentication, data storage, content delivery, backend logic, analytics dashboards, and push notifications - all from a single, integrated console.

Workshop: Creating a Media Streaming App for Fire TV in Minutes

Creating your Fire TV media streaming app has never been easier!

Intro to AWS for Android Developers

Want to join AWS customers like Periscope, Airbnb and Tinder in developing mobile apps that can scale to hundreds of millions of users, and reach global audiences?

2

Keynote Talk - What's New in Amazon Appstore 2016 - Connecting Developers and Customers

Iain Gavin, Director at Amazon Appstore UK, during his keynote talk will share past, present and future of Amazon Appstore. He'll dive into the Amazon Appstore customer segments and will talk about how developers can reach Amazon Appstore customers through Amazon Appstore Services, Amazon Devices...

Building New Experiences on Amazon Fire TV

Mobile development is not just about mobile devices anymore: Android scaled up from mobile devices to the TV screen, and developers have now the occasion to start building for a brand new use case: the 10-foot experience. In this session, we cover what's needed to bring high performing Media...

Creating voice experiences for Amazon Echo with the Alexa Skills Kit

Alexa, the voice service that powers Amazon Echo, enables users to interact with devices in a more intuitive way using voice. Developers and device makers can build engaging voice experiences for their services and devices with the Alexa Skills Kit and the Alexa Voice Service. Learn how...

Workshop: Integrating Amazon APIs in Unity

Amazon offers several APIs to simplify and streamline development of apps and games, including in-app purchasing, achievements and leaderboards, mobile ads, multi-screen support, and more.