SkillsCast
Build Real-Time, High-Performing Software with ASP.NET Core
Please log in to watch this conference skillscast.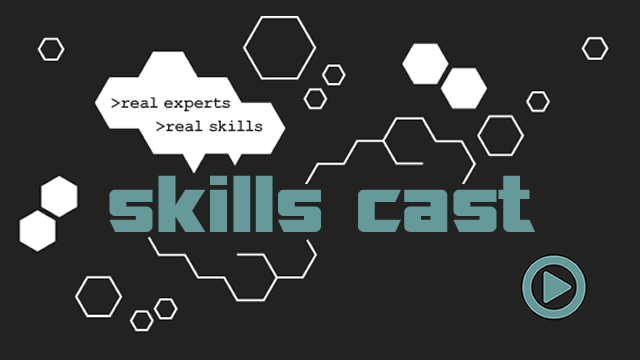 Real-time web functionality is the ability to have the server push messaging directly to the client, rather than relying on the client to make multiple and frequent requests. Many popular websites and apps use real-time communications libraries for many tasks, including push notifications, games, site and app UI updates, and other activities.
Now you can build real-time software easily. ASP.NET Core SignalR is a set of libraries that you can use to build real time, scalable, websites and apps.
You can use them in both enterprise and consumer apps, and across platforms. This session covers building an end-to-end real-time app using ASP.NET Core SignalR.
YOU MAY ALSO LIKE:
Build Real-Time, High-Performing Software with ASP.NET Core
Rachel has been in the business of creating software for over 25 years, as an author, mentor, and speaker at top industry conferences such as VSLive!, DevConnections, Øredev, NDC and SDD. During her career, she has worked on projects of all sizes from the smallest of apps, to the largest enterprise systems at some of the world's leading companies. She is currently at Microsoft as a Content Developer for Azure Functions. Rachel's expertise is in web development on the Microsoft stack, specifically Azure Functions, ASP.NET MVC, Web Forms, SignalR, C#, HTML, CSS, JavaScript, and TypeScript. Her hobbies include science, AI, reading, languages, and travel.
SkillsCast

Please log in to watch this conference skillscast.

Real-time web functionality is the ability to have the server push messaging directly to the client, rather than relying on the client to make multiple and frequent requests. Many popular websites and apps use real-time communications libraries for many tasks, including push notifications, games, site and app UI updates, and other activities.

Now you can build real-time software easily. ASP.NET Core SignalR is a set of libraries that you can use to build real time, scalable, websites and apps.

You can use them in both enterprise and consumer apps, and across platforms. This session covers building an end-to-end real-time app using ASP.NET Core SignalR.

YOU MAY ALSO LIKE:

About the Speaker

Build Real-Time, High-Performing Software with ASP.NET Core

Rachel has been in the business of creating software for over 25 years, as an author, mentor, and speaker at top industry conferences such as VSLive!, DevConnections, Øredev, NDC and SDD. During her career, she has worked on projects of all sizes from the smallest of apps, to the largest enterprise systems at some of the world's leading companies. She is currently at Microsoft as a Content Developer for Azure Functions. Rachel's expertise is in web development on the Microsoft stack, specifically Azure Functions, ASP.NET MVC, Web Forms, SignalR, C#, HTML, CSS, JavaScript, and TypeScript. Her hobbies include science, AI, reading, languages, and travel.