SkillsCast
New Generation of Front end Architectures
Please log in to watch this conference skillscast.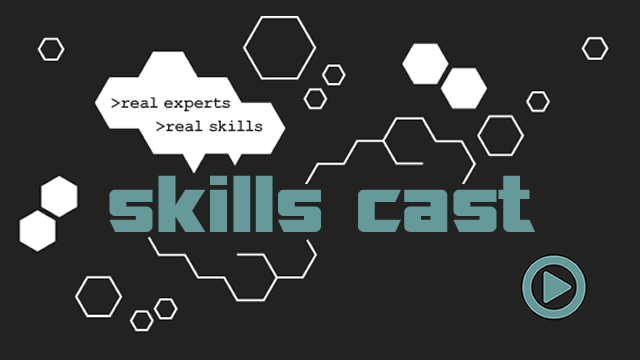 During this presentation you'll discover the evolution of event driven architecture, from a central event emitter or a publisher/subscribe system, currently used in several JavaScript libraries and framework, to channels communication offered by CSP (Communicating Sequential Processes).
CSP is a technique used in the core.async library of Clojure and in GO with the GO routines that handle the async and parallel processes.
Generators is a new ECMAScript 6 feature which enables you to implement this technique perfectly.
Last but not least, CSP will enable you creating a better objects encapsulation, facilitating composition over inheritance and improving the code quality.
The following topics will be (dis)covered:
Publisher/Subscribe system
Generators in ECMAScript 6
Introduction to CSP
How to use Channels for the communication
Sequential and Parallel communication
Transducer inside channels
YOU MAY ALSO LIKE:
New Generation of Front end Architectures
Luca is Chief Architect in DAZN, Google Developer Expert on web technologies, London Javascript Community Manager and the author of the book "Front-End Reactive Architectures"
SkillsCast

Please log in to watch this conference skillscast.

During this presentation you'll discover the evolution of event driven architecture, from a central event emitter or a publisher/subscribe system, currently used in several JavaScript libraries and framework, to channels communication offered by CSP (Communicating Sequential Processes).

CSP is a technique used in the core.async library of Clojure and in GO with the GO routines that handle the async and parallel processes.

Generators is a new ECMAScript 6 feature which enables you to implement this technique perfectly.

Last but not least, CSP will enable you creating a better objects encapsulation, facilitating composition over inheritance and improving the code quality.

The following topics will be (dis)covered:

Publisher/Subscribe system
Generators in ECMAScript 6
Introduction to CSP
How to use Channels for the communication
Sequential and Parallel communication
Transducer inside channels

YOU MAY ALSO LIKE:

About the Speaker

New Generation of Front end Architectures

Luca is Chief Architect in DAZN, Google Developer Expert on web technologies, London Javascript Community Manager and the author of the book "Front-End Reactive Architectures"