2 DAY CONFERENCE
Droidcon London 2014
Topics covered at

#droidconuk
Overview
Join Europe's largest and most exciting grassroots Android developer conference, the only place offering the chance to hear more than 40 tech leaders from around the world and from industries including animation, electronics, gaming and travel, share their expertise about the world's most popular mobile platform.
Droidcon London is a celebration of the most innovative developers who are contributing to the incredible growth Android has seen in the last 12 months - so come and learn more about this buzzing world featuring everything from games to glasses and even gaming tables!
What is Droidcon London?
Droidcon London brings you far-reaching new technologies and concepts and a wave of exciting innovation in the Android world. Last year, we featured bleeding-edge devices such as a smart mirror and washbasin from Seraku and smart watches from i'm Watch.
This year, we'll be bringing you the very latest Android devices including Epson's Moverio BT-200 smart glasses - 60% lighter, half the size and more comfortable than their predecessor. Not only will you get to play with all of this bleeding edge tech, you'll also have the opportunity of listening to world class speakers - including this year's keynote, Android SDK engineer Chet Haase who's well known for his recent appearances on the "DevBytes" YouTube series.
Also making appearances will be Cyril Mottier of Capitaine Train, author of 'Smashing Android UI' Juhani Lehtimaki, Etsy developer Lisa Neigut, Progaurd author Eric Lafortune, Mozilla developer Lucas Rocha, PayPal developer Tim Messerschmidt, and other pioneers of leading Android technology from Cyanogen, Google, and Novoda.
Gaming Zone
We're pleased to say that we've added a dedicated zone for gaming at this year's Droidcon London.
Building on the fun and feedback from last year, when we threw down the gauntlet to challenge Nicoll Hunt on 'Fist of Awesome', we'll be featuring some innovative games including Nicoll Hunt and Alan Zucconi's new game ACCELERUNNER, Gaslight Game's 'Master of the Seven Teas', Manduka Games from Spain, as well as our very own Mad Hatter from Wonderland!
Community
On top of excellent speakers, fantastic exhibitions of new technology, and plenty of opportunities for you to make new contacts and create new partnerships, we'll also be bringing back our popular community-focused events, Barcamp, Democamp, and the Hackathon weekend!
At Barcamp, you can propose your presentation or talk and the community will vote on it. Meanwhile, if you apply for Democamp, you'll be able to demonstrate your new app or business in front of our panel of judges and have a chance of winning some funding for it!
Programme
Day 1: Barcamp Day
Barcamp
Track
Auditorium
Room 1
Room 2
Room 3
Room 4
08:30
09:00

Barcamp Kickoff

Barcamp Sessions

---

barcamp

droidcon

Day 1, 30 Oct starts 09:00

Barcamp Kickoff
Barcamp Sessions

Get on stage and pitch what you want to talk about at the Barcamp

×

10:00

Break

10:30

AIDE & Android Wear

Hans Krantz

---

droidon

aide

android-wear

android

AIDE & Android Wear with Hans Krantz

droidon aide android-wear android

---

About the speaker...

More about Hans Krantz coming soon!

×

Growing momentum for apps on x86

Jamie Tanna

---

android

droidcon

Growing momentum for apps on x86 with Jamie Tanna

android droidcon

---

About the speaker...

Computer Scientist at the University of Nottingham, #ASOIAF convert, Battlefielder, recent Android dev and always planning new pieces of software!

×

MyAppConverter

Jaoued Ahmed

---

myappconverter

ios

mobile

native-mobile-applications

android

droidcon

MyAppConverter with Jaoued Ahmed

myappconverter ios mobile native-mobile-applications android droidcon

---

About the speaker...

Co-Founder MyAppConverter, Entrepreneur, From Corporateshit to Entrepreneurship.

×

Seene 3D Capture

Mike Evans

---

seene

android

droidcon

Seene 3D Capture with Mike & Jakubas

×

11:10

Modern Testing Technologies or how to avoid getting murdered in your sleep by a death goblin

Zan Markan

---

technical-debt

refactoring

legacy

android

droidcon

Modern Testing Technologies or how to avoid getting murdered in your sleep by a death goblin

technical-debt refactoring legacy android droidcon

---

About the speaker...

Working as the lead mobile engineer at Pusher, I spend most of my days building libraries and SDKs.

In my previous life I worked on apps in some way or another for 7 years, focusing on mobile since the early days.

My current focus is on finding the best user-centric approach to library and API design, and when I'm not programming I enjoy speaking at conferences, talking public policy, and an occasional pint of IPA.

Some of my previous slides can be found here.

Zan tweets at @zmarkan.

×

An Android Journey

Mathias Seguy

---

android

droidcon

android droidcon

---

About the speaker...

Android2ee alias Mathias Seguy. Android expert gives you some news on the Android world.

×

AST Transformations, How to avoid write less code

Maciej Górski

---

android

droidcon

AST Transformations, How to avoid write less code with Maciej Gorski

Slides for this talk are available here

android droidcon

---

About the speaker...

Maciej is a Mobile developer with El Passion who has been working on Hrisey and Android Maps Extensions.

×

Apps n Maps

James Milner

---

android

droidcon

Apps n Maps with James Milne

android droidcon

---

About the speaker...

James is a fullstack software developer with a history of building immersive web applications with both corporates and startups.

His background is in geospatial technologies for which he still has a passion. He is a fan of all things web development, particularly frontend with a penchant for exploring the potentials of the platform. During working life he spends time considering user experience patterns, building UIs and mulling over performance. Out of work James maintains an active blog chronicling his adventures into web development, and is a speaker at London development meetups and beyond. Alongside his technological pursuits he is a mediocre acoustic guitarist, fitness enthusiast and a big fan of coffee and burritos (not together).

You can find James on twitter and github

×

11:45

Break

12:05

Bitchy App Clinic

---

android

droidcon

TDD Coverage & Coverage: Continuous Delivery

Youhana Hana

---

android

droidcon

Kill Design Specs

Linton Ye

---

android

droidcon

Kill Design Specs with Linton Ye

×

Intel INDIE

Dimitry Ryzhkov

---

---

About the speaker...

Dmitry works as a programmer for Intel. He enjoys taking on interesting and creative programming tasks.

×

12:45

Security

James Sanderson

---

security

android

droidcon

Cupboard Persistance

Hugo Visser

---

android

droidcon

android droidcon

---

About the speaker...

dj, coder, pragmatic, agile, cynic, android fanatic, creator of Rainy Days for Android, GDG @DutchAUG organizer. Main robot at http://littlerobots.nl

×

From Legacy Code to Hexagonal Android

Ruben Serrano

---

android

droidcon

From Legacy Code to Hexagonal Android with Ruben Seranno

android droidcon

---

About the speaker...

Ruben is mobile developer at RedBooth based in Barcelona, Spain.

Check out Ruben on twitter

×

Web Wishes, Intents, Extensions...

Friedger Müffke

---

android

droidcon

Intents system with Freidger Muffke.

Slides from this talk can be found here

android droidcon

---

About the speaker...

Friedger Müffke is the Founder and President of OpenIntents, which is designed to implement open intents and interfaces to make Android mobile applications work more closely together. He works as a Senior Android developer at Novoda. Friedger is the founder of the Android events series Droidcon, first held in 2009 in Berlin.

×

13:20

Lunch

14:20

Connecting android to a Cloud Backend

Steve Plank

---

android

droidcon

Connecting android to a Cloud Backend with Planky

android droidcon

---

About the speaker...

Steve is technology evangelist for Microsoft UK. He writes, blogs, presents both online and offline, runs training seminars for developers, architects and IT pros.

Steve sometimes comes up with hair-brained (but interesting) projects like The Prime Challenge – all connected to cloud computing and Windows Azure.

×

AOSP Building Blocks

Daniele Bonaldo

---

android

droidcon

AOSP Building Blocks with Daniele Bonaldo

android droidcon

---

About the speaker...

Daniele Bonaldo is an Android software craftsman at Novoda London. He's passionate about photography and wearable technologies. Before moving to London, he worked at i'm Spa, an Italian startup where he had the chance to play with the Android platform while developing one of the first smartwatches on the market ("Doing smartwatches before it was cool" as they said).

Daniel is on twitter

×

Build Your Gradle Plugin

Nabil Hachicha

---

android

droidcon

Build Your Gradle Plugin with Nabil Hachicha

android droidcon

---

About the speaker...

Nabil is a software developer who specializes in all things Android! An OpenSource committer and a specialist of agile methodologies.

check out his twitter, or browse his blog for a look at his portfolio and recent projects!

×

Calligraphy – Fonts in styling

Christopher Jenkins

---

android

droidcon

Calligraphy – Fonts in styling with Chris Jenkins

android droidcon

---

About the speaker...

Chris is an Android enthusiast and director at Jenx Solutions Ltd. He's currently also working as a software engineer for JustYoyo

Chris can be found on github and why not also check out his blog here

×

15:00

Better data transport with Gradle

Ian Harris

---

android

droidcon

Better data transport with Gradle with Ian Harris

android droidcon

---

About the speaker...

Ian is a developer evangelist at Golgi. He Loves everything to do with Science and Technology.

Find him on twitter here

×

Things App Developers Do

Narayan Kamath

---

android

droidcon

Things App Developers Do with Narayan Kamath

android droidcon

---

About the speaker...

Narayan is an engineer on the ART & java libraries team. He spends most of his time working towards a better android and world peace.

ART is an evolution of the Android runtime, and was first made available as an option on Android 4.4, KitKat. It comes with improvements in the garbage collector, threading and locking model, compiler and runtime performance.

In this session, we'll focus on all of the improvements we've been making to the Android runtime and what they mean for app developers.

×

Gradle

Pablo Gonzalez Alonso

---

android

droidcon

Gradle with Jira - Pablo Gonzalez Alonso

android droidcon

---

About the speaker...

Pablo has lived half his life in the UK and the other in Spain. He studied in a small town in Surrey. Currently, he helps awesome companies as a code mercenary. He's also involved with Functionalhub.com where they are trying to create a great source for functional learning.

×

Putting the magic touch on your app with custom views

Christoffer Hirsimaa

---

android

droidcon

Putting the magic touch on your app with custom views with Christopher Hirisimaa

android droidcon

---

About the speaker...

Christoffer is a mobile developer currently working with BonTouch to create fantastic new apps for the digital marketplace.

×

15:35

Break

15:55

The death of the refresh button

Mathieu Calba

---

android

droidcon

The death of the refresh button with Mathie Calba

The slides from this talk can be found here

android droidcon

---

About the speaker...

Mathieu is a Mobile Software Developer at Capitaine Train, and GDG leader at Lyon with the LYAUG

×

2

Y U NO CRAFTSMAN!?

Paul Blundell and Xavi Rigau

---

android

droidcon

Y U NO CRAFTSMAN!? with Paul Blundell and Xavi Rigau

Find the slides at http://goo.gl/wE9VGu

android droidcon

---

About the speakers...

Mobile Developer specialising in Android and best practice advocate. On the flip side I enjoy bettering myself, currently trying handstand pushups and Arabic

Android with a person outfit. Android Software Craftsman @Novoda

×

Genymotion – The leaked session

Pascal Cans

---

android

droidcon

Genymotion – The leaked session with Eyal Lezmy & Pascal Cans

android droidcon

---

About the speaker...

Pascal is product manager at Genymotion. From his bio: "I'm always curious, always excited, and computing is an incredible playing field for discovering and learning new things every day" For this talk Pascal and his co-worker Egal Leany and demonstrating the capabilities of Genymotion.

Pascal is on twitter and you can check out Genymotion's site here

×

Running your own license server

Al Sutton

---

android

droidcon

Running your own license server with Al Sutton

android droidcon

---

About the speaker...

Al Sutton was a major contributor in developing OUYA.Al has been involved in a wide range of things, from an interactive TV system from TwoWayTV and developing systems on Psion handhelds using SMS to things like ticket bookings and sending and receiving Emails.

Al has been contributing to the Skills Matter community for many years, in many different ways. He regularly speaks at Skills Matter events and conferences, including at Droidcon, at Londroid meet ups and Ouya meet ups and at Skills Matter's In-the-brain series. In addition to his support as a speaker, he has contributed lots of other great stuff, incredibly valuable to our community, his fabulous Droidcon app being a good example.

In the late 90s' Al started working in London for Chase Manhattan bank, initially looking after their developement infrastructure in London, and then moving on to looking after their DR facilities for Europe and become part of a global security architecture group. During this time Al didn't leave his development roots behind, becoming involved in a number of projects including an attempt to port the Mozilla/Netscape browser to Java

After the turn of the century Al spent a few years working for start-ups doing a range of design, development, and management jobs working on high volume, high availability systems involved in the telecoms and financial sectors. In 2005, he ended up working for Reuters after they took over a company he had been working for.

At the end of 2005 Al left the land of employed work and started working for himself. At the end of 2006, he co-founded Enterprise Data Safe Limited based around a corporate password safe solution he had developed. Since then he's been responsible for all sales, development, and support activities within the company, growing sales and profits without the need for VC or bank funding.

In late 2008 he founded Funky Android Ltd. which focuses on developing sites and software for the Google Android operating system.

×

16:30

Democamp

Barcamp Sessions

---

democamp

barcamp

droidcon

YOU can demo your app!: Show off your new idea in front of our panel of investors!

We're putting you in front of some of the best VC's, entrepreneurs, and journalists London has to offer. You'll have 4 minutes to demo your app/service/product, and if our panel of judges like it, you're in with a chance of some investment!

×

17:30

Practicing Practical Best Practices for Software Development Practitioners

Chet Haase

---

android

droidcon

android droidcon

---

About the speaker...

After years working on and leading the Android Toolkit team at Google, Chet has moved into the Android Developer Relations Team, where he is a Developer Advocate. He works on animations, UI, performance, ... and anything else that puts pixels on the screen. He's also been known to write and perform comedy.

×

18:15

Day 1, 30 Oct starts 18:15

Droidcon Party


ooVoo invites you for a drink,networking, chats and some fun at the Wenlock and Essex Pub

×
Track
Auditorium
Room 1
Room 2
Room 3
Room 4
08:30
09:00

What's New in Android

Chet Haase

---

android

droidcon

Come find out about the latest developments in Android technologies and APIs.

android droidcon

---

About the speaker...

After years working on and leading the Android Toolkit team at Google, Chet has moved into the Android Developer Relations Team, where he is a Developer Advocate. He works on animations, UI, performance, ... and anything else that puts pixels on the screen. He's also been known to write and perform comedy.

×

10:00

2

Papercraft: Material design & implementation

Nick Butcher and Chris Baness

---

material-design

android-l

android

droidcon

A deep dive into the Material design system for both designers and developers. Covering the design principles, applying them to your app and how to build them using the new Andoid-L APIs.

material-design android-l android droidcon

---

About the speakers...

Nick is a Android Design/Developer Advocate in Google's London office where he helps designers and developers to create sublime mobile apps. "

He has been making Android apps for over 5 years and has worked with hundreds of companies to help them to make the most of the platform. Nick is a frequent contributor to the official android developers blog, conference speaker, host of Google Developers shows (Android Design in Action, Android Office Hours, DevBytes), co-author of the 'Android Design for Developers' Udacity course and shares pro-tips on Google+ and Github. Nick has worked on Google apps such as Google I/O and Android Device Manager. Recently Nick has been focused on helping designers and developers to understand and create beautiful material design apps.

Chris is an engineer working on the Android Support Libraries at Google, most notably AppCompat, Design lib and Palette. He has worked on Android things for over 6 years, from open source libraries to media apps, social networks and most stuff in between.

Follow Chris on Twitter at @chrisbanes

×

Gradlin': Plugging it in for build success

Lisa Neigut

---

etsy

groovy

gradle

android

droidcon

Etsy loves Gradle. On the Android team, we use it for all our builds, and have it integrated with our Jenkins / CI jobs to run all of our tests, lints, builds, update version numbers, and deploy our internal releases. Everyone should love Gradle. This talk will get the audience acquainted with the Groovy/Gradle DSL, and then move into some really sweet ways you can clean up and reuse your build code (for multiproject builds and plugins).

What this talk will cover:

Groovy basics: closures, filtering, variable declaration, classes
Gradle primitives: files, tasks, configurations
Gradle execution phases: configuration and execution
Setting up a multiproject build
Writing a Gradle plugin to make reusable build logic: I'll walk through the process we went through to set up a simple Gradle plugin we use at Etsy to keep our tablet layouts synced across multiple screen resolutions.

×

Fighting application size with ProGuard and beyond

Eric Lafortune

---

proguard

dexguard

sdk

android-sdk

mobile

android

droidcon

Apps are getting larger, pushed by ever increasing user expectations. Social media, maps, advertisements,... As a developer, you may add a few libraries, and before you know it, your app is exceeding the constraints of the Android platform. Eric will discuss the main problems and some solutions.

ProGuard, the bytecode optimizer and obfuscator in the Android SDK, is an obvious first step. He will show some optimized configurations that can help you to reduce the size of common libraries. If ProGuard isn't sufficient, you may have to resort to more drastic techniques, such as dynamic class loading. He'll discuss some techniques and their implications. I'll also introduce the new dex splitting feature of our software DexGuard.

proguard dexguard sdk android-sdk mobile android droidcon

---

About the speaker...

×

Climbing over the Great Wall: Lessons to learn from China's most successful Android games

Chris Hanag

---

gaming

case-study

international-business

android

droidcon

With an app market forecast to be worth more than US$1.5 billion in 2015, China is an attractive but elusive market for app developers. Smartphone usage rates are soaring and China sits at number two in the overall app download charts. But it's a mistake for developers to assume a game that succeeded with a Western audience will become an instant success in China – in fact, it's often the case that the biggest Western games hardly make a dent in the Chinese market.

Chris Hanage, General Manager of Papaya Mobile and AppFlood for EMEA will analyse 10 successful games in China over the past 6-12 months, explaining why they succeeded and what inspiration they can give to Western developers hoping to increase their chances of successfully marketing their games in China.

Using case studies of real games launched in China, Chris' presentation will give developers important insight into cultural differences relating to gameplay, graphics, content, imagery, in-game milestones, app size and monetisation strategies to be considered when planning and developing their app for a Chinese audience.

gaming case-study international-business android droidcon

---

About the speaker...

Chris Hanage is Managing Director for Europe at mobile distribution and monetisation company PapayaMobile.

In this role, he is responsible for driving Papaya's engagement with app and game developers of all sizes across Europe to grow the Papaya business and encourage uptake of its new service, AppFlood – the world's first ever commission-free cross promotion network exclusively for Android developers.

Prior to joining PapayaMobile in September 2011, Chris spent two years as Business Development Director at branded mobile internet and operator portal site developer Momac.

Chris began his career in magazine and digital publishing, before moving to mobile games. After earning his MBA at London Business School in 2003, Chris headed up the business development functions at Swedish games publisher Synergenix, UK-based European mobile games developer IOMO, and mobile entertainment, games and media company developer Player X.

×

2

Video Streaming: from the native Android player to uncoventional devices

Alessandro Martellucci and Matteo Bonifazi

---

video-streaming

chromecast

androidtv

android

droidcon

Getting a streaming video in your Android smartphone or tablet is no longer enough.In the latest period, Google shows how to push this concept forward to new appliances. Chromecast and Android TV are two of the most promising gadgets for upsetting the way users enjoy video streaming.

This talk we'll give you an overview about the streaming in Android. Starting from video streaming on mobile devices, we will guide you into the evolution of the development through Chromecast up to Android TV. Matteo Bonifazi and Alessandro Martellucci will be illustrating this talk with their experiences developing mobile television applications for the main Italian broadcaster providers.

video-streaming chromecast androidtv android droidcon

---

About the speakers...

Computer Scientist at Open Reply with a strong attitude to work with other people.

Likes working hard and solving problems. Specialist in mobile development sector, especially for Android applications, everyday tempts to make sure everything would be innovative. Experienced in mobile-side and server-side development, domain modelling, analysis requirements but always careful of world changes

Mobile Software Engineer with deep passion in application development and willing to face new challenges.

Based in Rome, he works as Android developer at Open Reply ( Reply Group http://www.reply.eu/) where he is building cutting-edge apps and making Android OS customization. Member of GDG Rome, where he is trying to spread Android technologies to the community. Author of the book "Sviluppare applicazioni per Android in 7 giorni" (http://androidinsettegiorni.wordpress.com/).

×

10:50

Dear developers, design details matter

Juhani Lehtimaki

---

ui

android

droidcon

Android finally has established design guidelines and widely used UI design patterns. Android users understand functionality of components like the navigation drawer, action bar, sharing and many more. However, the guidelines are just that, guidelines, not rules.

All Android apps should not look alike but neither should they all reinvent all the controls. In this presentation Juhani will take a deep dive into details of the common design patterns and how they can be customised without compromising usability.

Juhani will help developers and designers alike to understand how to correctly use Android UI design patterns.

ui android droidcon

---

About the speaker...

Android enthusiast. Developer. Design fanboy.

Blogger at androiduipatterns.

Author: Smashing Android UI

×

2

Engineering for Android scale at SoundCloud

Jamie McDonald and Guillaume Lung

---

mobile

soundcloud

rxjava

android

droidcon

The SoundCloud app has been installed by tens of millions of users and our Android team has tripled in size over the last year.

We want to share the engineering practices that we've come to value as our team, user base and codebase has grown. The cornerstone of our Android architecture is RxJava. We'll talk about how it fits into our codebase and show some examples of the problems we've used it to solve.

mobile soundcloud rxjava android droidcon

---

About the speakers...

Jamie is an Android Engineer and UX enthusiast working on the mobile team at SoundCloud

In the past, he has worked at The Guardian and Novoda, as well as building a successful sudoku game in his spare time.

Guillaume used to work at Michelin as a Mobile Manager and he is now working at SoundCloud as a happy Android Engineer.

×

Size does not matter, 2.83 inches is enough

David Gonzalez

---

android

droidcon

An exciting talk from David Gonzalez of Novoda. Stay tuned for more details!

android droidcon

---

About the speaker...

David is an Android Software Engineer at Help Scout and a Google Developer Expert for Android. He's actively involved in the Android community, helping at the London Android User Group and has been developing with the Android platform since 2009.

He enjoys public speaking and loves sharing his experiences through conferences, blog posts and open source libraries. He is also Google Startup Launchpad mentor, helping startups and companies produce highly desirable and quality products, by following agile methodologies; a skilled development process; and always going the extra mile.

David has been the facilitator of the Android Fundamentals Study Jam in London 2015 with 50 attendees and the Android for Beginners Study Jam in London 2016 with 30 attendees. Both organised with Udacity and Google. Also, he's teaching at the Google Launchpad Summit in Madrid and Lisbon.

Here you can find David's talks recorded at Skills Matter.

David's GDE's profile can be found here, and he tweets at @dggonzalez.

×

Connect your mobile apps to the cloud the easy way

Kirill Gavrylyuk

---

android

droidcon

microsoft

The best apps are connected to the cloud. Find out how with Microsoft's Azure you can add the backend capabilities you need

Discover offline data sync, push notifications, authentication, to your Android apps in minutes. Join us for an entertaining demo involving Lua, Node.js, and Azure Mobile Services. Learn more about what makes Azure a different, better choice for your apps. There'll be very few slides, plenty of demos… open to both novice and experienced developers.

android droidcon microsoft

---

About the speaker...

Kirill Gavrylyuk, Principal Lead Program Manager for Microsoft Azure Mobile technologies providing high scale backend capabilities to mobile app developers, as well as mobile engagement technologies to marketers.

Kirill has been with Microsoft for 14 years and worked on a number of technologies including Mobile, Web Services and otherwise distributed systems, SQL, et al. Outside of work Kirill enjoys climbing mountains and enjoying outdoors.

×

Going beyond smartphones

Troed Sångberg

---

smartband

smartwatch

sony

android

droidcon

This session will walk through the ever accelerating human innovation over the last 8000 years – and from that extrapolate likely scenarios for our near future.

Beyond smartphones we find SmartWear and Internet of Things, and an unmatched effort in decentralised creation. We will go into detail on Sony SDKs and technology behind SmartEyeglass, SmartBand, SmartWatch and Wi-Fi controlled cameras.

smartband smartwatch sony android droidcon

---

About the speaker...

Troed Sångberg is a developer advocate with Sony Developer Relations.

With a core technical background in the home computer scene of the 80s he's been a professional telecom developer since the late 90s. Most recently he has worked in research, with an interest in the intersection between disruptive technology and the culture of society. Troed considers decentralisation of creation - how anyone anywhere can invent, distribute and disrupt - to be the major game changer of our times. Troed can be followed at Sony Developer World and at @devtroed

×

11:35

Coffee break

12:00

The Importance of Feedback in User Interface Design

Taylor Ling

---

ui

testing

android

droidcon

Join this session to discover (or re-discover) the importance of feedback in interface design which can definitely help in crafting the next awesome app in the Play Store!

One of the elements that most of the designers and developers tend to forget is the feedback - and every single feedback crafted in the app plays a important role (or more) in minimizing user frustration and turn that into good user experience, regardless its effect size.

ui testing android droidcon

---

About the speaker...

Taylor Ling specialises in User Interface and Interaction Design, and is currently crafting pixels at Snappymob, a passionate mobile app studio in Malaysia.

Previously he worked on life-changing medical software like SurgiCase Connect with Materialise Malaysia. A Professional Android Designer, his website AndroidUIUX.com regularly publishes tips and tricks, as well as resources for Android designers and developers – and he just recently became one of the Google Developer Experts in UX/Design. If you want to start making waves like Taylor, best make it to his talk!

×

If I can, you can too - Animations for developers

Lucio Maciel

---

animation

animations

android

droidcon

You don't need to be a designer to use Animations to increase your app Experience, with better Feedback, smooth transitions, cal the user attention to important actions.

This talk shows why you should use Animations, and how to achieve this without too much work.

animation animations android droidcon

---

About the speaker...

Lúcio Maciel is a Brazilian Software Engineer with almost 15 years of experience. Working with Mobile and Android for the last 4 years, he is passionate about beautiful UI and UX. Currently works for We Heart It, after had worked for several Brazilian startups

×

How to Build a One Man Band

Nicoll Hunt

---

business

indie-gaming

gaming

android

droidcon

Releasing and marketing quality games as a solo developer is a challenging undertaking, but as breakout hits like Thomas Was Alone, Retro City Rampage and Minecraft show, entirely achievable.

Access to high quality tools, digital distribution and the ability to develop for multiple platforms has made solo game development more accessible than ever before. Using his trademark humour, Nicoll describes the challenges and obstacles facing solo developers and shares his methodologies and top tips for running a successful studio compromised of one single employee.

business indie-gaming gaming android droidcon

---

About the speaker...

Nicoll Hunt has worked on everything from 2 man teams to 250 man teams, from games with zero budget to titles that cost over $110,000,000 (and destroyed a company in the process).

A veteran of Codemasters, Visual Science and Realtime Worlds he is a rising star in the indie scene. Nicoll's one man studio I Fight Bears found unlikely critical and commercial success with multi-platform time-travelling-lumberjack-em-up FIST OF AWESOME. His latest title, MAXIMUM CAR, boldly claims to be the 2nd greatest racing game of all time.

×

Death to Passwords

Tim Messerschmidt

---

passwords

software-security

android

droidcon

User authentication in mobile apps is a very common and integral use case. Implementing regular passwords is an easy solution but comes with several pitfalls that impair user experience.

In this talk the security flaws and UX implications of passwords will be discussed and highlighted which different techniques exist that are able to offer a more mobile friendly flow. Highlighting authorization and authentication techniques like OAuth, OpenID Connect and even hardware features like Bluetooth Low Energy this talk will be interesting for anyone who's facing a situation where creating and storing user accounts matters.

passwords software-security android droidcon

---

About the speaker...

As a long time mobile and web developer, Tim channels his knowledge and experience as Braintree's Head of Developer Relations. He is passionate about startups and serves as a mentor at multiple incubators and accelerators. Prior to joining PayPal, Tim worked with Neofonie Mobile and Samsung focusing on several mobile projects. In his spare time, he leads and creates training classes in all sorts of developer-oriented topics, contributes to Open Source projects and is one of the authors of the Mobile Developer's Guide to the Galaxy. In addition, he authored numerous articles published in print magazines.

Previous talks:

×

Using the Android NDK

Xavier Hallade

---

android-ndk

eclipse

android-runtime

android

droidcon

The Android NDK is used to integrate C/C++ code into Android applications and libraries.

Learn how you can use the NDK with Eclipse and Android Studio, and how having native libraries impacts the distribution of apps on the Play Store. Discover what changes from the new Android Runtime may break your integration, and how you can target new 64-bit architectures and android L-release.

android-ndk eclipse android-runtime android droidcon

---

About the speaker...

Xavier Hallade is a software engineer at Intel Software and Services Group in Paris, France, where he works on a wide range of Android frameworks, libraries and applications, helping developers to improve their support for new hardware and technologies.

He's a Google Developer Expert in Android, with a focus on the Android NDK and Android TV.

×

12:45

Lunch

13:45

Introduction to Android Wear - A Glimpse Into the Future

Cyril Mottier

---

androidwear

mobile

android

droidcon

This session acts as a complete overview of the new Android Wear ecosystem and explains how developers can push their existing apps to the wearable level from both a designer and a developer perspective.

The recent unveiling of Android Wear introduced a brand new set of challenges and opportunities for application designers and developers. Indeed, wearable computing requires designers to think in a radically different manner while offering tremendous new ways to improve people lives.

androidwear mobile android droidcon

---

About the speaker...

Cyril Mottier is Mobile Software Engineer at Capitaine Train and Android Google Developer Expert. Passionate about technology and design, Cyril is an avid lover of Android and a multi-skilled engineer. He is actively involved in the Android community and shares his passion writing blog posts, creating open source libraries and giving talks. His motto: "Do less, but do it insanely great"

×

Graphical Magic

Mark Allison

---

graphics

android

droidcon

The android.graphics APIs contain some useful tools which enable us to perform some tricks more commonly associated with Photoshop or Gimp. It is not always possible to use such tools, particularly when images are being loaded dynamically from external sources.

Mark Allison, author of http://blog.stylingandroid.com, explores these APIs and shows you get some amazing results by dynamically altering images in your app.

graphics android droidcon

---

About the speaker...

Mark Allison is a GDE for Android and software engineer with almost 25 years' experience. He is passionate about providing the user with the best possible experience. He has developed both server and client side, most commonly Android on the client side, but with also for iOS, HTML5, Symbian, and J2ME. Mark writes a technical blog (http://blog.stylingandroid.com) which focuses on Android UI/UX topics, but often covers more general Android development techniques. He regularly speaks at Android developer events in such diverse locations as Turkey, Spain, and Brazil. He is a stalwart of Droidcon London - this will be his fourth consecutive appearance. When not being geeky, Mark likes to unwind by hurling abuse at football referees, specifically those who are unkind to his beloved Watford FC with whom he holds a season ticket. He also has a deep love of the chilli pepper and consumes spicy food (his favourite being Indian) at every opportunity! Mark is happily married with a grown up step-daughter, and lives in Hertfordshire, UK.

×

Testing applications at Facebook

Martin Konicek

---

facebook

testing

android

droidcon

How do Facebook engineers ship features to a billion people every two weeks? Learn how we continuously test mobile applications. We will also talk about stress testing and how to measure the impact of code changes on performance.

facebook testing android droidcon

---

About the speaker...

Martin is a software engineer at Facebook London where he and his team focuses on building the right tools and abstractions for end-to-end testing of Android applications.

These tools are used by engineers at Facebook to be able to move fast while making sure their code stays rock solid.

×

2

Android Key Management

Roberto Gassirà and Roberto Piccirillo

---

encryption

keychain

mobile

android

droidcon

The talk will cover several aspects related to security issues concerning the "Key Management" for Android apps.

In the first part of the talk, various scenarios will be analyzed where it is necessary to protect the data used by an application, followed by a theoretical introduction on the possible techniques available for protecting data using symmetric and asymmetric key cryptosystems.

The talk will continue with the description and the implementation of some key management techniques used for storing securely encryption keys for symmetric algorithms, taking into account any interaction with the end user.

In the final part of the talk will be analyzed the tools provided by Android for the management of private keys and their certificates used in asymmetric algorithms, such as the KeyChain and the new "Android Key Store" , which is available from version 4.3.

encryption keychain mobile android droidcon

---

About the speakers...

Senior security analyst and Android mobile developer, he is specialized in Information Security with in depth focus on the Mobile World.

He is intrigued by embedded systems, the Internet of Things, wearable devices and everything interesting that can be taken apart and explored. He has spoken at International security conferences such as Blackhat and DeepSec, he collaborates with the GDG Rome L-AB, leading several Codelabs on Android Key Management.

Roberto Piccirillo is currently working as a Senior Security Researcher for Mobile Security Lab.

He graduated in Computer Science and is specialized in Information Security. He mainly deals with Mobile Applications, Protocol Security and penetration testing on Web Application but he's also interested in binaries reverse engineering and development of mobile applications. Spekear at BlackHat and DeepSec conferences and he collaborates with GDG Rome.

×

Designing Accessible Android Applications

Sonia Naresh Sharma

---

accessibility

android

droidcon

Integrating accessibility features into new or existing applications to make it stand out and reachable to more users.

The session will cover:

Importance of accessibility while designing an application.
Android's built-in accessibility features and its evolution in different Android versions. This will include Android's built in - support for touch, speech and many other features that can be incorporated to make an application more accessible.
Deep dive into few of the available features like sensors, haptics, and gestures that will make the application stand out and - be more accessible.
Code examples explaining accessibility features.

Tips to add common useful effects that goes a long way in creating a compelling User Interface.

×

14:35

Fun with Custom Layouts

Lucas Rocha

---

ui

android

droidcon

In this talk, Lucas will go through different techniques for implementing custom layouts on Android: from the simple composite views to the most complex flat layout views as well custom view recycling layouts.

If you ever built an Android app, you have definitely used some of the built-in layouts available in the platform—RelativeLayout, LinearLayout, FrameLayout, etc. They are our bread and butter for building Android UIs. The built-in layouts combined provide a powerful toolbox for implementing complex UIs. But there will still be cases where the design of your app will require you to implement custom layouts.

ui android droidcon

---

About the speaker...

Lucas Rocha is an UI engineer passionate about design. Currently hacking on Firefox for Android at Mozilla.

×

Rx-Fy all the things!

Benjamin Augustin

---

functional-reactive-programming

rxjava

android

droidcon

This talk will take the practical approach of a complex API to explain how RxJava and Functional Reactive Programming (FRP) can be used on every project to make your life easier.

Ever had to deal with terribly designed API or spent hours re-factoring your code to deal with an updated API? You've heard about RxJava but can't see how it could benefit your project?

functional-reactive-programming rxjava android droidcon

---

About the speaker...

Benjamin is a Software Craftsman and Android developer at Novoda. Ben might have started thinking functionally when, as a kid, he got hit on his head by a ladder while doing maths homework. Suddenly, he could see functions everywhere, and now he's sharing his visions with the world. Or maybe this is just one of those crazy made up back stories, who knows? One thing is sure, he is convinced that functional programming has a lot to teach us on our everyday work.

Follow Benjamin on Twitter @Dorvaryn.

×

Reversing Engineering Android applications (and protecting them)

Enrique López Mañas

---

reverse-engineering

android

droidcon

Although hard to see at a first sight, Android applications are not completely safe – with appropriate techniques they can be reverse engineered, and the insights can be accessible by any person with the right knowledge.

Through those techniques all the valuable data from the application can be accessed – not only graphical resources, but also secret tokens, HTTP address used for connecting our own web services, passwords, algorithms, etc. Creating safe applications and knowing which techniques will prevent unauthorized access to the source code and our resources is a must nowadays.

This workshop will present three use cases on how applications can be reverse engineered. First, a single application will be decompiled, modifications will be applied on its source code, and we will see how this application can be compiled again. Secondly, we will show how we can extract from a crackme key information, such as the algorithm used to validate a key. Last, we will see a real case of reverse engineering of an application: how can we make a real code injection within an existing application.

The second part will show which tools and techniques can be used to prevent attacks. ProGuard will be introduced as the main tool to obfuscate our code, but also some general good programming and developing practices will be introduced.

The attendee will be familiar after this class also with techniques to protect stored data and to secure server interactions.

reverse-engineering android droidcon

---

About the speaker...

Enrique is a Google Developer Expert, and Mobile Engineer at Sixt in Munich. Among other projects he has been involved with DriveNow, Sixt and myDriver. He spends his free time developing OpenSource code, writing articles, learning languages or taking photographies. He loves nature, beer, traveling, and talking about him in third person

×

How to improve android app performance with the new ART Runtime and Dalvik VM

Raimon Rafols

---

dalvikvm

android

droidcon

Even with the introduction of the new ART runtime replacing Dalvik VM our android apps are still build in Java.

We know one of the main characteristics of Java is portability, and that usually means it is not as efficient as it should be. That might be the reason Java has never been associated with high performance, but nowadays there are a lot of Java powered devices in the world and lots of people are building applications for them.

Compilers that produce native machine code do a great optimisation job because they know where the code is going to be executed. But because of the portability feature, the Java Compiler could not assume anything about where our program is going to run and leaves all the optimisations to be done by the JVM while loading or, even, running our code (or converting it to native code in the case of ART)

Having that in mind, we will explore what can be done to help the compiler produce optimal code which, in fact, will make the life easier of the Dalvik VM or ART.

In this session you will not only learn how to make your Android code faster but also what to avoid when looking for critical performance and a bigger understanding of how the Java compiler works, and how these small changes affect to Dalvik VM and the new ART runtime.

×

Responsive Game Design: Bringing Desktop and Mobile Games to the Living Room

Paul Cutsinger

---

amazon

android

droidcon

Gone are the days where you can make an app or game and publish it to a single platform expecting a sure fire success.

Gone are the days where you can make an app or game and publish it to a single platform expecting a sure fire success. The best way to solve this problem is something I call "responsive game design" based on the same principles that work so well in responsive design for web apps. This framework includes the following key principles: graphics and UI support multiple resolutions, game mechanics work across multiple types of input, publish to multiple platforms with the same codebase, and saved data is synced across all platforms. During this talk we'll cover how to apply this strategy to your own apps and games enabling them to scale across desktop, mobile, tablet and even TV.

We'll walk you through controller support for a game scenario (buttons and analog sticks), controller support for UI (selection, moving between menu items, invoking the keyboard), and how to account for the form factor (overscan, landscape, device and controller detection). By the end of this session, you'll be able to understand what you need to do if you want to build or modify your own app to work on a TV.

amazon android droidcon

---

About the speaker...

Paul Cutsinger is focused on mobile app developers and, with Amazon, is an advocate for people that turn ideas into great businesses.

Previously, he ran engineering for Disney's Club Penguin. At Microsoft, he shipped HTML5 canvas in IE9 and the Windows user experience back when there was still a start menu. He can be found on twitter @PaulCutsinger or at www.PaulCutsinger.com

×

15:20

Coffee break

15:45

Getting By With Less Than 1.21 Gigawatts ("Project Volta")

Mark Murphy

---

volta

android-l

android

droidcon

We never seem to have enough power. Users wail and gnash their teeth over how frequently they have to charge their devices, or tear out their hair when their device runs out of battery at inopportune moments.

And we're to blame for some of that.

In this presentation, we will look at Project Volta, Google's initiative to help reduce the power consumption of Android and its apps. We will look at the new battery event history that we have access to in the "L" Developer Preview and will see what coding antipatterns look like in that history. We will also discuss the "L" JobScheduler, a way for you to do recurring work in ways that are more friendly to the user's battery.

Note that this talk is BYOFC (Bring Your Own Flux Capacitor).

volta android-l android droidcon

---

About the speaker...

Mark Murphy is the founder of CommonsWare and the author of the Busy Coder's Guide to Android Development. He is active in supporting the Android developer community, from answering questions on Stac

×

Fun with Android Shaders and Filters

Chiu-Ki Chan

---

anndroid

android-shaders

droidcon

What does it take to make an app from good to great? Attention to detail. In this session we will dive into advanced techniques to customize Paint, the core of Android rendering. With Shaders and Filters, you can fine tune the look-and-feel of your app and delight your user with a polished UI.

anndroid android-shaders droidcon

---

About the speaker...

Chiu-Ki was on the Android server team when the G1 came out. She switched to apps development when she moved to the maps team, building Google Mobile Maps for Android.

×

How to build rock-solid apps and keep 100M+ users happy

Lordanis Giannakakis

---

shazam

bdd

automated-testing

scalability

android

droidcon

Shazam is a very popular audio recognition app. It is installed on 100M+ Android devices and it's growing rapidly. In this talk, I'd Tim will address how they made their releases schedule faster, more predictable and with more features by using BDD and automation testing.

I'll demonstrate how that can be done without slowing down or hindering the development process and why our developers actually find writing tests is fun. Finally, we'll look at how our testing strategy has translated to our testing framework and hardware infrastructure.

×

It's not a bug, it's a feature

Erik Hellman

---

debugging

testing

android

droidcon

The Android platform consists of a huge amount of code. With so much code, it is not uncommon that bugs and unexpected behaviour occurs.

In this session Erik Hellman will explain some of the more interesting bugs and API behaviours that are present and how to deal with them. From subtle UI glitches, concurrency issues, the 64k method limit and more, this session will save you lots of time once you run into these bugs.

debugging testing android droidcon

---

About the speaker...

×

Creating the Internet of My Things with Bluetooth Smart

Martin Woolley

---

bluetooth

android

droidcon

Over 10 billion devices which use Bluetooth were shipped in the technology's first 10 years. But last year alone, a further 2.5 billion new Bluetooth devices materialised. Bluetooth is going through what has been described as "quiet revolution", with massive and increasing levels of adoption driven by the release of the latest version of Bluetooth called "Bluetooth Smart". Bluetooth Smart enables some exciting and very current technology trends such as IoT (Internet of Things), Wearable Technology and Beacons.

Android developers have excellent Bluetooth Smart APIs at their disposal and "L" looks set to add even greater power and flexibility, with some great new features.

In this session you will learn about the fundamental concepts and architecture of Bluetooth Smart and how to create Android apps which exploit it. There will be slides. There will be code.

bluetooth android droidcon

---

About the speaker...

Martin Woolley works for the Bluetooth SIG, the technical standards body for Bluetooth. He's an industry veteran with over 30 years' experience working with computers large, small and ….. getting smaller. He still has a Sinclair ZX81 somewhere. He was a part of the BBC micro:bit team and designed the micro:bit's Bluetooth profile.

Martin is the Bluetooth SIG's Technical Programme Manager for the EMEA region and is responsible for informing, educating and supporting developers in the region.

×

16:35

Deep Dive into the Gradle-based Android Build System

Etienne Studer

---

gradle

android

droidcon

This talk will provide an in-depth tour of the new Gradle-based Android build system.

The Gradle-based Android build system has been designed to elegantly deal with the diversity of the Android ecosystem and the demands of modern development practices. We will go through its concepts and features such as variant support and a completely new and powerful dependency management.

The new Android build system is also a key component to the Android Studio and to Continuous Integration. We will show how this makes Android Studio much more powerful than other Android IDEs. We will also discuss how the build system can be leveraged to build powerful CI solutions and how to integrate it into larger enterprise build processes.

We will round off the talk with other new highlights that have been introduced recently or that are currently being worked on.

gradle android droidcon

---

About the speaker...

Etienne works at Gradle Inc. as VP of Product Tooling. He has been working as a developer, architect, project manager, and CTO over the past 15 years.

Etienne has spent most of his time building software products from the ground up and successfully shipping them to happy customers. He had the privilege to work in different domains like linguistics, banking, insurance, logistics, and process management. Etienne used to share his passion for high-productivity tools as an evangelist for JetBrains. He was also a founding member of the JetBrains Development Academy and of Hackergarten. In his little spare time, Etienne maintains several popular Gradle plugins.

Follow Etienne on Twitter at @etiennestuder

×

Framing the Canvas

Sebastiano Poggi

---

canvas-api

ui

android

droidcon

This talk will guide you through a topic that is often ignored: the Canvas API.

Even if there's only scarce documentation for it, the Canvas API is at the heart of everything that shows a UI on Android. You'll need to tame this powerful and mysterious creature if you want to create great custom views and brilliant, lightweight UIs for your apps.

What is a Canvas? How do you Paint? Can you draw Paths? What is Skia, and who invited it anyway? What actually happens during a drawing pass? What are Shaders? What are Filters? Is it true that text is basically impossible to measure correctly? What shape does a Shape have if noone's painting it? These and other questions will get an answer during this session. Well, some of them will not, probably.

Connect the dots in the spotty documentation the Android team has assembled, and become a true pixel pusher!

canvas-api ui android droidcon

---

About the speaker...

Sebastiano Poggi is an Android Software Craftsman at Novoda in London. A self-taught and strong OSS believer who loves beautiful and simple UX and UI, where "less is more", Sebastiano spends a big chunk of his spare time reading and writing about Android development. He also creates and maintains some FOSS apps and libraries, that span from the fun, smaller projects to the more serious (and, perhaps, useful) work. Sebastiano worked for some time in AKQA as a Senior Software Engineer. Before moving to London, he also worked at i'm Spa (an Italian smartwatch startup) for two years, playing with the Android platform and handling their Developer Relations. He's been toying with the Android SDK since 2010.

×

2

Playing outside the sandbox - Developing on CyanogenMod

Abhisek Devkota and Shane Francis

---

cyanogenmod

android

droidcon

This talk will explore what developers can get out of using the CyanogenMod platform and why so many users choose to run CyanogenMod over the OS that is shipped on their devices.

Whether you want to play with private APIs, test against real devices at a fraction of the cost, or make your own developer preview of the latest AOSP code, CyanogenMod provides an open platform for developers to expand and enhance all aspects of their app development workflow on a multitude of devices.

cyanogenmod android droidcon

---

About the speakers...

Abhisek Devkota is the Senior Engineering & Community Manager for Cyanogen Inc., and a lead on The CyanogenMod Project (CM).

The CyanogenMod Project is an open­ source Android distribution that is community driven and created in collaboration with volunteers around the world. CM has enabled millions of users to truly own their phone by controlling their software experience through new functionality, greater frequency of updates, and enhanced security and privacy tools beyond those provided by their device manufacturer.

Before joining Cyanogen Inc. he worked on implementation of Software as a Service solutions for various US government agencies and in his spare time was himself a volunteer to the CyanogenMod project for 6 years.

Shane Francis is a device maintainer and member of the CyanogenMod community who has worked on devices such as the Asus Transformer, Advent Vega and HTC Sensation. Shane has also worked on investigating the low level security implemented on tegra 3 t

×

What's new in Android Testing

Stephan Linzner

---

android

droidcon

Join Stephan Linzner for an exciting talk - stay tuned for more details!

×

Android Industrial Mobility

Pietro F. Maggi

---

motorola

rhomobile

android

droidcon

Pietro will present what are the biggest surprises that these old time mobility users are going to face and how we can help them to embrace, extend and enjoy the power of Android.

Large retailers were already using mobile computers with barcode scanners and Wireless networks in the 80s. During the last 30 years they have used custom HW running different versions of DOS,

PalmOS, PocketPC, Windows CE, Windows Mobile and Windows Embedded Handheld on Rugged PDAs and Smartphones.

Now it's time to migrate to someting new, to Android.

In this talk I will present what are the biggest surprises that these old time mobility users are going to face and how we can help them to embrace, extend and enjoy the power of Android.

To Android developers and entrepreneurs this talk will explain what are the best practices that the Industrial Mobility field has collected over 30 years of history:

Think about deployment at design stage

IT Friendly is as important as User Friendly

Why a solution that is good for the consumer market is not good enough for Industrial Mobility.

Acknowledge that your solution is going to survive some generations of Mobile devices (and maybe OSes)

motorola rhomobile android droidcon

---

About the speaker...

Pietro has 15+ years of development experience from 8-bit MCU to HTML5 web apps, architecting solutions for mobile devices before it was trendy. In the Android Developer Relations team his focus is to provide an awesome developer experience around Play technologies like Android Vitals and Android App Bundles.

Pietro believes that the best way to understand how something works is to take it apart (and possibly put it back together at the end). His children share this belief, which results in a lot of broken toys in his house! Pietro likes spending time with his family and climbing mountains.

×

17:20

Coffee break

17:30

Closing Ceremony
Venue
Business Design Centre
Situated in Islington, one of London's most vibrant areas, the BDC is within walking distance of Angel tube station and relatively close to Kings Cross, Farringdon, Liverpool Street and Euston stations. Conveniently located outside the congestion charge zone, the venue also benefits from on-site car parking, an adjacent Hilton Hotel, and has disabled access.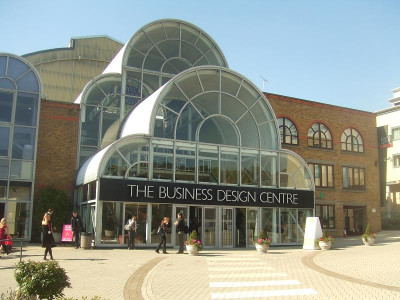 Get Involved
Become a Sponsor
Want to contribute to Droidcon London 2014? Join us as a sponsor! For more information check out our sponsor pack or email us with your objectives and ideas and we'll be in touch on how we can support you!
Testimonials
But don't just take our word on how great Droidcon London is - here's what some of our speakers had to say:
"Coming from a different industry, it's great seeing how spontaneous and fast-paced this community is operating at – and how quickly the skills in our workforce are changing too. Droidcon can help us all adapt and stay ahead of the curve for existing and new digital markets – generating business in the UK and abroad." - Dr Chris Bridges, Surrey Space Centre
"Everything ran smoothly, I had a lot of fun and met some awesome people." - Janosch Maier, Zertisa
"For sure Droidcon London is by far my fav event and I love speaking at it; I already have a super early bird ticket!" - Scott Alexander-Bown, viaForensics
Sponsors
Skills Matter's community conferences are made possible thanks to our passionate community - who constantly feed us with their ideas - and thanks to the generous support of our amazing partners, who help us keep tickets affordable, organize great workshops and are keen to meet you at their booths, to share their projects, tools and frameworks with you.
To learn more about our partners, click on their logo!
If you want to be one of them this year, contact us on +44 207 183 9040 or take a look at the options in our sponsors pack!
Available Packages
DROIDCON COMMUNITY SKILLSCAST SPONSORSHIP

Be remembered! Have your logo displayed on all Droidcon SkillsCast recordings!

Skills Matter will record almost every talk held at Droidcon and will publish these as SkillsCasts on Skills Matter.com. SkillsCasts are available to Skills Matter's 50,000+ strong (member) community and comprise of film footage as well as all code and slides presented in the Droidcon talks.

If your company would like to sponsor this year's Droidcon SkillsCasts, your logo will appear along with one other sponsor logo and the Droidcon organiser logo's in all recorded SkillsCasts.

Brand Visibility Benefits

Your logo on all Droidcon SkillsCasts, available to Skills Matter's 50,000 strong member community.
Exclusive to two Droidcon sponsors and two Droidcon organisers only!

DROIDCON T-SHIRT SPONSORSHIP

Be remembered! Have your logo printed on all Droidcon T-shirts, provided to all conference attendees, speakers and sponsors attending this year.

Brand Visibility Benefits

Your logo on 1,200 Droidcon t-shirts
Exclusive to two t-shirt sponsors only!

DROIDCON SWAG BAG SPONSORSHIP

Be remembered! Have your logo printed on all Droidcon swag bags, provided to all conference attendees, speakers and sponsors attending this year.

Brand Visibility Benefits

Your logo on 1,200 Droidcon swag bags
Exclusive to two swag bag sponsors only!

DROIDCON PARTY SPONSORSHIP

Be remembered! Have your logo printed on all Droidcon Party beer mats and party badges, provided to conference attendees, speakers and sponsors attending the party this year.

Brand Visibility Benefits

Exclusive to two party sponsors only!
Your logo displayed on Droidcon Party beer mats and party badges
Your logo displayed on Droidcon Party pop-up banners
Get your logo featured in lots of pictures taken at the Droidcon Party!
Plus 'Partner' sponsorship benefits

DROIDCON WIFI SPONSORSHIP

Brand Visibility Benefits

Your brand name or message as the password for the Droidcon WIFI
Exclusive to one sponsor only!
Example: SSID: Droidcon2014 ; PASSWORD: SonyAtDroidcon
To discuss sponsorship opportunities please contact the team:
SkillsCasts
Democamp

YOU can demo your app!: Show off your new idea in front of our panel of investors!

democamp barcamp droidcon

Build Your Gradle Plugin

Build Your Gradle Plugin with Nabil Hachicha

droidcon android

Dear developers, design details matter

Android finally has established design guidelines and widely used UI design patterns. Android users understand functionality of components like the navigation drawer, action bar, sharing and many more. However, the guidelines are just that, guidelines, not rules.

droidcon android ui

Seene 3D Capture

Seene 3D Capture with Mike & Jakubas

seene droidcon android

AIDE & Android Wear

AIDE & Android Wear with Hans Krantz

droidon aide android-wear android

MyAppConverter

MyAppConverter with Jaoued Ahmed

myappconverter ios native-mobile-applications mobile droidcon android

Growing momentum for apps on x86

Growing momentum for apps on x86 with Jamie Tanna

droidcon android

Kill Design Specs

Kill Design Specs with Linton Ye

droidcon android

TDD Coverage & Coverage: Continuous Delivery

TDD Coverage

droidcon android

Modern Testing Technologies or how to avoid getting murdered in your sleep by a death goblin

Modern Testing Technologies or how to avoid getting murdered in your sleep by a death goblin

technical-debt refactoring legacy droidcon android

AST Transformations, How to avoid write less code

AST Transformations, How to avoid write less code with Maciej Gorski

droidcon android

Apps n Maps

Apps n Maps with James Milne

droidcon android

An Android Journey

An Android Journey

droidcon android

Security

Security with James Sanderson

security droidcon android

From Legacy Code to Hexagonal Android

From Legacy Code to Hexagonal Android with Ruben Seranno

droidcon android

Connecting android to a Cloud Backend

Connecting android to a Cloud Backend with Planky

droidcon android

Web Wishes, Intents, Extensions...

Intents system with Freidger Muffke.

droidcon android

Cupboard Persistance

Cupboard Persistance

droidcon android

AOSP Building Blocks

AOSP Building Blocks with Daniele Bonaldo

droidcon android

Calligraphy – Fonts in styling

Calligraphy – Fonts in styling with Chris Jenkins

droidcon android

The death of the refresh button

The death of the refresh button with Mathie Calba

droidcon android

Better data transport with Gradle

Better data transport with Gradle with Ian Harris

droidcon android

Putting the magic touch on your app with custom views

Putting the magic touch on your app with custom views with Christopher Hirisimaa

droidcon android

Things App Developers Do

Things App Developers Do with Narayan Kamath

droidcon android

Gradle

Gradle with Jira - Pablo Gonzalez Alonso

droidcon android

Running your own license server

Running your own license server with Al Sutton

droidcon android

2

Y U NO CRAFTSMAN!?

Y U NO CRAFTSMAN!? with Paul Blundell and Xavi Rigau

droidcon android

Genymotion – The leaked session

Genymotion – The leaked session with Eyal Lezmy & Pascal Cans

droidcon android

Intel INDIE

Responsive Game Design: Bringing Desktop and Mobile Games to the Living Room

Gone are the days where you can make an app or game and publish it to a single platform expecting a sure fire success.

amazon droidcon android

Introduction to Android Wear - A Glimpse Into the Future

This session acts as a complete overview of the new Android Wear ecosystem and explains how developers can push their existing apps to the wearable level from both a designer and a developer perspective.

androidwear mobile droidcon android

Death to Passwords

User authentication in mobile apps is a very common and integral use case. Implementing regular passwords is an easy solution but comes with several pitfalls that impair user experience.

passwords software-security droidcon android

Size does not matter, 2.83 inches is enough

An exciting talk from David Gonzalez of Novoda. Stay tuned for more details!

droidcon android

Fighting application size with ProGuard and beyond

Apps are getting larger, pushed by ever increasing user expectations. Social media, maps, advertisements,... As a developer, you may add a few libraries, and before you know it, your app is exceeding the constraints of the Android platform. Eric will discuss the main problems and some solutions.

...

proguard dexguard sdk android-sdk mobile droidcon android

It's not a bug, it's a feature

The Android platform consists of a huge amount of code. With so much code, it is not uncommon that bugs and unexpected behaviour occurs.

debugging testing droidcon android

Gradlin': Plugging it in for build success

Etsy loves Gradle. On the Android team, we use it for all our builds, and have it integrated with our Jenkins / CI jobs to run all of our tests, lints, builds, update version numbers, and deploy our internal releases.

Everyone should love Gradle. This talk will get the audience acquainted with...

gradle etsy groovy droidcon android

What's New in Android

Come find out about the latest developments in Android technologies and APIs.

droidcon android

2

Android Key Management

The talk will cover several aspects related to security issues concerning the "Key Management" for Android apps.

encryption keychain mobile droidcon android

Creating the Internet of My Things with Bluetooth Smart

Over 10 billion devices which use Bluetooth were shipped in the technology's first 10 years. But last year alone, a further 2.5 billion new Bluetooth devices materialised. Bluetooth is going through what has been described as "quiet revolution", with massive and increasing levels of adoption...

bluetooth droidcon android

2

Papercraft: Material design & implementation

A deep dive into the Material design system for both designers and developers. Covering the design principles, applying them to your app and how to build them using the new Andoid-L APIs.

material-design android-l droidcon android

Android Industrial Mobility

Pietro will present what are the biggest surprises that these old time mobility users are going to face and how we can help them to embrace, extend and enjoy the power of Android.

motorola rhomobile droidcon android

Designing Accessible Android Applications

Integrating accessibility features into new or existing applications to make it stand out and reachable to more users.

accessibility droidcon android

Using the Android NDK

The Android NDK is used to integrate C/C++ code into Android applications and libraries.

android-ndk eclipse android-runtime droidcon android

The Importance of Feedback in User Interface Design

Join this session to discover (or re-discover) the importance of feedback in interface design which can definitely help in crafting the next awesome app in the Play Store!

testing droidcon android ui

How to build rock-solid apps and keep 100M+ users happy

Shazam is a very popular audio recognition app. It is installed on 100M+ Android devices and it's growing rapidly. In this talk, I'd Tim will address how they made their releases schedule faster, more predictable and with more features by using BDD and automation testing.

shazam bdd automated-testing scalability droidcon android

If I can, you can too - Animations for developers

You don't need to be a designer to use Animations to increase your app Experience, with better Feedback, smooth transitions, cal the user attention to important actions.

animation animations droidcon android

Going beyond smartphones

This session will walk through the ever accelerating human innovation over the last 8000 years – and from that extrapolate likely scenarios for our near future.

smartband smartwatch sony droidcon android

Getting By With Less Than 1.21 Gigawatts ("Project Volta")

We never seem to have enough power. Users wail and gnash their teeth over how frequently they have to charge their devices, or tear out their hair when their device runs out of battery at inopportune moments.

volta android-l droidcon android

Graphical Magic

The android.graphics APIs contain some useful tools which enable us to perform some tricks more commonly associated with Photoshop or Gimp. It is not always possible to use such tools, particularly when images are being loaded dynamically from external sources.

graphics droidcon android

How to improve android app performance with the new ART Runtime and Dalvik VM

Even with the introduction of the new ART runtime replacing Dalvik VM our android apps are still build in Java.

dalvikvm droidcon android

Framing the Canvas

This talk will guide you through a topic that is often ignored: the Canvas API.

droidcon android canvas-api ui

Connect your mobile apps to the cloud the easy way

The best apps are connected to the cloud. Find out how with Microsoft's Azure you can add the backend capabilities you need

microsoft droidcon android

How to Build a One Man Band

Releasing and marketing quality games as a solo developer is a challenging undertaking, but as breakout hits like Thomas Was Alone, Retro City Rampage and Minecraft show, entirely achievable.

business indie-gaming gaming droidcon android

Rx-Fy all the things!

This talk will take the practical approach of a complex API to explain how RxJava and Functional Reactive Programming (FRP) can be used on every project to make your life easier.

functional-reactive-programming rxjava droidcon android

2

Playing outside the sandbox - Developing on CyanogenMod

This talk will explore what developers can get out of using the CyanogenMod platform and why so many users choose to run CyanogenMod over the OS that is shipped on their devices.

cyanogenmod droidcon android

Fun with Android Shaders and Filters

What does it take to make an app from good to great? Attention to detail. In this session we will dive into advanced techniques to customize Paint, the core of Android rendering. With Shaders and Filters, you can fine tune the look-and-feel of your app and delight your user with a polished UI.

anndroid android-shaders droidcon

2

Engineering for Android scale at SoundCloud

The SoundCloud app has been installed by tens of millions of users and our Android team has tripled in size over the last year.

soundcloud rxjava mobile droidcon android

Deep Dive into the Gradle-based Android Build System

This talk will provide an in-depth tour of the new Gradle-based Android build system.

gradle droidcon android

2

Video Streaming: from the native Android player to uncoventional devices

Getting a streaming video in your Android smartphone or tablet is no longer enough.In the latest period, Google shows how to push this concept forward to new appliances. Chromecast and Android TV are two of the most promising gadgets for upsetting the way users enjoy video streaming.

video-streaming chromecast androidtv droidcon android

Reversing Engineering Android applications (and protecting them)

Although hard to see at a first sight, Android applications are not completely safe – with appropriate techniques they can be reverse engineered, and the insights can be accessible by any person with the right knowledge.

reverse-engineering droidcon android

What's new in Android Testing

Join Stephan Linzner for an exciting talk - stay tuned for more details!

droidcon android

Testing applications at Facebook

How do Facebook engineers ship features to a billion people every two weeks? Learn how we continuously test mobile applications. We will also talk about stress testing and how to measure the impact of code changes on performance.

facebook testing droidcon android

Climbing over the Great Wall: Lessons to learn from China's most successful Android games

With an app market forecast to be worth more than US$1.5 billion in 2015, China is an attractive but elusive market for app developers. Smartphone usage rates are soaring and China sits at number two in the overall app download charts. But it's a mistake for developers to assume a game that...

gaming case-study international-business droidcon android

Fun with Custom Layouts

In this talk, Lucas will go through different techniques for implementing custom layouts on Android: from the simple composite views to the most complex flat layout views as well custom view recycling layouts.

droidcon android ui
Photos
Other Years